BRITISH SCHOLARSHIP TRUST
RECIPIENTS OF BST GRANTS: 1956 –
This page lists all the students awarded BST scholarships as far as our records extend. Besides providing a record of the past grants, we hope that this will serve as inspiration for applicants who can see the breadth of subjects covered by grants in previous years. All grantees are welcome to our Alumni group on Facebook, if they would like to make contact with other grantees and share experiences.
, 
'In 2011 I was awarded a BST scholarship which enabled me to conduct two months of research for my Doctoral dissertation at University College London (UCL), Research Department of Linguistics, Division of Psychology and Language Sciences. The research was particularly useful for the successful completion and defence of my PhD thesis at the University of Montenegro. This scholarship gave me an opportunity to meet and interact with students from all over the world and share with them diverse ideas and opinions. I cannot but recommend future candidates who have not previously studied abroad to apply for this scholarship and make the most of its benefits.'
Branka Živković (Montenegro, 2011-12)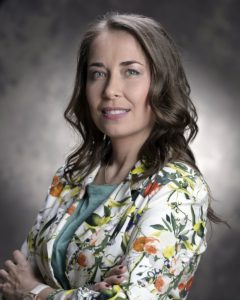 Below is a list of all the students awarded BST scholarships since 1956, with their field of study where this is known. 
2023-24: Kamelija Horvatović, Neurodegeneration; Maja Jirouš, Cellular immunology; Tomislav Kralj, Mathematics; Irma Krčan, Literature; Antonija Ožegović, Chemistry; Ruđer Sušanj, Physical Chemistry; Iva  Dimitrievska, Biochemistry; Marija Milojević, Civil Engineering; Jelena Stojanović, Language teaching; Jelena Vlasić, Psychotic disorders; Milica Vlaisavljević, Child psychiatry
2022-23: Lucija Bozicevic, Nanotoxicology; Ana Bura, Human genetics; Sara Cabrijan, Cell biology; Jura Golub, Contract Law; Ana Peric, Civil Engineering; Petra Pranic, Oceanography; Petra Svaco, Biology; Marina Vesseli, Aquatic ecology; Arbenita Krasniqi/Hasani, Law; Arjeta Selmani, Organic chemistry; Vullnet Veseli, Chemistry; Alek Barovic, Study of genocide; Nikola Manev, Engine Design; Gjorgji Kaplak, Mental health.
2021-22: Milena Aćimić, Law; Nevena Brašanac, Film; Ante Bubalo, Agriculture; Domagoj Bužanić, Archaeology; Zoran Dabetić, History; Ilona Ivkić-Filipović, Geology; Marijana Kardum, History; Martina Kocijan, Material Engineering; Lucija Lulić, Cancer Research; Marijana Madžarević, Pharmaceuticals; Erjona Mulaj, Chemistry; Iva Tojčić, Oceanography; Marija Tomić, Biology; Ana Zdravković, Human Rights Law; Laura Živković, Civil Engineering. 
2020-21: Mia Biturajac, Philosophy; Vukašin Bjelica, Chemical Ecology; Mihael Eraković, Chemical Physics; Ana Ivanov, Psychology; Andjelika Kalezić, Biology; Mirta Mornar, Educational Psychology; Martina Musković, Medicinal Chemistry; Ivana Pavlić, Electrical Engineering; Matej Peranić, Physics; Alma Pirić, Electrical Engineering; Sanja Radović, Water Treatment; Jovana Raičević, Agroecology; Darija Sazdanić, Pharmacy; Lorena Selak, Microbiology; Kristina Tomić-Luketić, Materials Physics; Dušica Zaova, Geography; Petra Zemunik, Physical Oceanography; Josip Žubrinić, Mathematics.
2019-20: Nadja Čekolj, Education; Martin Gojun, Biomedical Engineering; Igor Karlović, Hydrogeology; Marina Martinčević, Cognitive Psychology; Marijana Matijaš, Psychology; Andrea Tumpa, Molecular Medicine; Maja Kuzmanovska*, Molecular Biology; Angela Poposka*, Earthquake Engineering; Bojana Samardjiska, Organisational Behaviour; Tijana Đurđević, Law.
* Nominated as the inaugural Reid Scholars, with an additional bursary of £500
2018-19: Igor Bošnjak, Production Management; Dzana Bordanić, Horticulture; Maja Beus, Medicinal Chemistry; Tomislav Brodar, Physics; Marko Hanževački, Computational Chemistry; Barbara Pem, Nanotechnology; Martina Pezer, Economics; Marsela Polić, Robotics; Najda Selak, Biochemistry; Ante Žunec, Oceanography; Esheref Haxhiu, Psychology; Branko Anđić, Special Educational Needs; Milena Stojanović, Agriculture
2017-18: Nikolina Mijić, Geodesy; Helena Bakić, Psychotraumatology; Nikolina Hanžić, Molecular Biology; Katarina Lukšić, Agriculture; Matko Matija Marušić, Art History; Andrea Mihailović, Law; Božana Dimitrijević, Pharmacology; Dora Filipović, Film Studies; Sara Lazić, History; Dusan Ružić, Chemical Biology; Aleksandar Savić, Medieval Studies
2016-17: Belma Babović, Mechanical Engineering; Andrea Gelemanović, Genetic Epidemiology; Anna Kocsis, Philosophy ; Žarko Kovač, Marine Science; Irena Pavela, Evolutionary Psychology; Ivan Tomić, Psychology; Tamara Smidlehner, Organic Chemistry; Jelena Batinić, Cognitive Neuroscience; Sofija Nikolić, Property Law; Srna Stojanović, Physical Chemistry; Jelena Vladić, Pharmaceutical Engineering
2015-16: Ivica Ančić, Marine Engineering; Dragana Bozić-Lenard, Sociolinguistics; Eni Buljubašić, Cultural Studies; Nina Čeh, Civil Engineering; Andrea Markovinović, Neuroscience; Marija Maskalan, Immunogenetics; Petra Nižić, Veterinary Medicine; Slavica Tofilovska, Paleoecology; Nenad Marković, Egyptology; Milena Ulčar, Art History
 2014-15: Hatidža Jahić, Economics; Vesna Prorok, Economics; Vinka Bubić, Archaeology; Ana Filošević, Neuroscience; Mirela Fuš, Philosophy; Nikola Lustig, Timber Engineering; Vanja Međugorac, Psychology; Vedrana Tokić, Nuclear Astrophysics; Tamara Tomašegović, Graphic Technology; Slaviša Radović, Technology Enhanced Learning; Marina Tomičić, Plant Breeding; Nataša Žuržul, Biotechnology
2013-14: Danijel Dojčinović, Byzantology; Saida Ibragić, Biochemistry; Nevena Dragičević, Water Management; Matija Džanko, Data Management; Nikolina Ilijanić, Environmental Magnetism; Zorana Kovačević, Textile Technology; Ivan Kraus, Earthquake Engineering; Suzana Miljan, Medieval Social History; Josip Šabić, Educational Psychology; Željka Tomas, Genetics; Festim Halili, Computer Science; Milena Mazlovska, Biological Chemistry
2012-13: Maja Arslanagić, Business; Jelena Kalinić, Linguistics; Lejla Salkanović, Marketing; Marina Bidjin, Veterinary Science; Tomislav Capuder, Electrical Engineering; Nikolina Čukelj, Food Chemistry; Josip Lah, Cultural Anthropology; Matko Perharić, Veterinary Medicine; Andrea Razum, Marketing; Davor Sakić, Chemistry; Afrodita Nikolova, Education; Blagica Petrevski, Financial Stability; Milica Vasić, Cognitive Anthropology
2011-12: Una Isanović, Education; Selma Kadić, Marketing; Denis Turkanović, Public Finance; Jasminka Usanović, Sustainable Architecture; Josipa Kuleš, Biochemistry; Boris Lazarević, Plant Physiology; Josipa Lulić, Religious Art; Nina Širola, Law; Mihajlo Jovanovski, Dentistry; Milica Vuković, Linguistics; Branka Živković, Linguistics; Olivera Ilić, Social Psychology; Aleksandra Maksimović, Education
2010-11: Lejla Lazović-Pita, Tax; Jelena Božek, Mammography; Ankica Oroš-Sršen, Zooarchaology; Igor Mikloušić, Psychology; Sandra Nakić, Postnatal Depression; Vladimir Pleština, Computer Vision; Lovro Skopljanac, Literary Theory; Tijana Trako, Social Symbolism; Goran Načik, Law; Elena Tomovska, E-Retail; Borka Tushevska, Freight Transport; Jasna Cizler, Geography
2009-10: Žana Karkin, Computing; Saša Marin, Dentistry; Almir Osmanović; Barbara Barišić, Computer Vision; Marita Brčić, Political Philosophy; Jelena Bulić, Social History; Ivana Grčić, Waste Water Treatment; Miroslav Lisjak, Plant Physiology; Marko Primorac, Local Government Finance; Nina Cvetkova, Dentistry; Ana Dojchinovska, European Law; Irena Rajković, Solar Energy
2008-09:  Željko D. Popović, Biochemistry and Molecular Biology; Denis Berberović, Tourism; Nihada Delibegović-Džanić, Linguistics; Žana Marjanović, Theatre Studies; Darko Šuka, Electronics; Selma Veseljević, Literature; Ivana Jugović, Education; Lucija Katulić, Cultural Anthropology; Mario Muštra, Mammographic Imaging; Marko Pavić, Oceanography; Iskra Andreeva, European Law; Leonarda Djinović, Tourism; Tatjana Aleksić, Mathematics; Branka Novaković, Anaesthetics
2007-08: Darija Buzaković, Film Studies; Ivan Hrkas, Photography; Mijana Kuburić-Macura, Linguistics; Nermina Zagora, Architecture; Sanjin Kodrić, Literary Theory; Bruno Atalić, History of Medicine; Branka Drljača-Margić, Sociolinguistics; Josip Musić, Computer Science; Ana Previšić, Genetics; Mirko Sardelić, History; Darko Vasić, Electronic Imaging; Dame Dimitrovski, Mechanical Engineering; Jelena Djordjević, Dentistry; Miloš Filipović, Biochemistry; Dušanka Laketić, Fresh Water Ecology; Tatjana Petrov, Computer Science; Marizela Sarić, Molecular Biology, 3 months; Dubravka Škunca, Economics
2006-07: Faruk Barjaktarević, English Literature; Sabina Ćehajić, Social Psychology; Željka Lekić, Media and Politics; Danijela Majstorović, Sociolinguistics; Lejla Mulalić, English Literature; Olivera Petrović, Applied Linguistics; Vesna Boraska, Genetics; Alma-Martina Cepika, Immunology; Tomislav Ćorić, Monetary Policy; Ana Kuzmanić, Computer Science; Anita Lukić, Immunobiology; Jelena Mlinarec, Genome Evolution; Bujar Osmani, Hepatic Surgery; Kristina Vasileva, Business Administration; Uroš Andjelković, Bioscience; Vladimir Erdelji, Biotechnology; Marina Minić, Diabetes; Svetislav Zarić, Periodontology
2005-06: Imrana Kapetanović, Photography; Maja Barbalić, Biology; Ljiljana Božić, Economics; Maro Cvitan, Theoretical Physics; Iva Pasini, History of Art; Anet Režek, Food Technology; Danijela Šegvić, Marine Biology; Nikolina Uroda, Underwater Archaeology; Senka Anastasova, Comparative Literature; Biljana Arsić, Chemistry; Edit Lendak, Geography; Branko Šikoparija, Biology; Vanja Srbljak, Anaesthetics; Katarina Vasić, History of Art
2004-05: Sabina Pstrocki, European Studies; Nina Bosankić, Psychology; Damir Bekić, River Hydraulics; Mateo Bratanić, History; Zrinka Burić, Marine Biochemistry; Željko Gottstein, Veterinary Science; Petra Korač, Immunology; Jelena Kuvač, Language Development; Marko Liker, Phonetics; Elvis Orbanić, History; Magdalena Skoblar, Art History; Zrinka Stritof, Veterinary Science; Julija Brsakoska, EU Law; Biljana Dimova, Kidney Transplantation; Dejan Jankuloski, Food Safety; Aleksandra Kroleva, Renewable Energy; Ana Janicić, Second Language Acquisition; Vanja Vukićević, English Literature; Mihaela Ćirisan, Plasma Physics; Milica Obrenović, Sociolinguistics; Milena Stefanović, Immunology
At the meeting held on 12th May 2004, it was reported that the Charity Commission had approved the new name for the Trust: The British Scholarship Trust (Bosnia and Herzegovina, Croatia, Macedonia, Montenegro, Serbia)
2003-04: Srdjan Kujundžić, Banking; Faruk Lončarević, Film Archiving; Zrinka Biloglav, Genetics; Ana Butković, Psychology; Ivana Dražić, Accounting; Tihana Kras, Linguistics; Danijela Miloš, Corporate Bonds; Tomislav Stojanov, Computer Translation; Eleonora Jovcheva, Pharmacy; Irina Trajkovska, Dentistry; Dragana Ćurović, Education; Nataša Kostić, Linguistics; Jelena Janković, Cardiology; Nenad Keca, Forestry
2002-03: Ivana Trkulja, Minority Rights; Marijana Badjun, Economics; Nives Fabečić, International Relations; Tamara Grujić, Biomechanics; Ivana Kovačević, Physics; Ivan Lukić, Bone Density; Ivica Mitrović, Computer Science; Krešimir Mlinarić, Computer Science; Vanja Polić, English Literature; Zlatko Svečnjak, Agriculture; Nikola Šprljan, Multimedia Communications; Aleksandar Dodovski, Veterinary Science; Marija Pavlovska, Anaesthetics; Maja Zaharjeva, Paediatric Surgery; Aida Adzović, Infertility; Biljana Damjanović, Metallurgy
2001-02: Nataša Banović, Computing; Anita Chiunova, Economics; Tanja Gradeček-Erdeljić, English; Nina Korunović, English; Ivan Lupić, English; Nurudin Muharemović, Metallurgy; Anita Petrushevska, Human Rights; Lidija Pulevska, Economics; Nafija Serdarević; Damir Šljivac, Computing; Aleksandar Smokvarski, Telecommunications; Maja Tančik, English; Helena Tomas, Archaeology
2000-01: Nikša Alfirević, Economics; Ermina Begoviš, Marine Technology; Srdjan Čaldarović, Music; Gerta Čami-Kobeci, Genetics; Ivana Ivančić, Molecular Biology; Vesna Jordanova, Medicine; Melita Peharda, Marine Biology; Irena Peovska, Medicine; Igor Rudan, Epidemiology; Ivana Tomasković, Animal Physiology; Dinko Vujević, Chemical Engineering
1999-2000: Janko Andrijašević, English Literature; Irena Blagojević, Metallurgy; Maja Božićević, Environmetal Science; Ana Gomerčić, Zoology; Mislav Grgić, Computing; Jelena Jelić, English; Nikola Kodžabasija, Music; Nataša Kurnoga; Aleksandar Petkovski, Peace Studies; Suzana Radulović, Paediatrics; Nataša Sofranac, English; Goran Tasev
1998-99: Branka Bošnjak, Metallurgy; Tomislav Brlek, English; Roman Golubovski, Biomedical Computing; Kristina Hadži-Vasileva, Linguistics; Tatjana Jukić-Gregurić, English; Dejan Karadaglic, Mathematics; Vedran Krčadinac, Mathematics; Tanja Luburić, English; Ana Popović, Linguistics; Blagica Tasaskovska, Molecular Biology; Dražen Vrhovski, Mechanical Engineering
1997-98: Marijana Duvnjak, Zorica Jakovlevska, Ana Mickovska, Siniša Ozimec, Ivan Sprajc, Armen Stankov, Marko Labudović, Zlatko Svečnjak
1996-97: Anita Angelovska (Macedonia), Nenad Brkić (Bosnia and Herzegovina), Mirta Culek (Croatia), Predrag Janičić (Serbia), Gojko Joksimović (Montenegro), Nina Jurić (Bosnia and Herzegovina), Marko Labudović (Montenegro), Lidija Mojsoska (Macedonia), Milan Radulović (Montenegro), Krkeljić-Strugar (Montenegro), Nataša Štambuk (Croatia)
1995-96: Nataša Belada (Montenegro), Mirjana Cecić-Vidoš (Croatia), Sonja Genadieva (Macedonia), Damir Huremović (Bosnia and Herzegovina), Tatjana Jakovska (Macedonia), Jadranka Puvačić (Bosnia and Herzegovina), Katarina Rasulić (Serbia), Bojan Stipešević (Croatia), Melin Vranešić (Bosnia and Herzegovina), Genghis Yashar (Macedonia)
At a meeting on 11th April 1995, it was reported that applications had been received from most of the Yugoslav successor states. The Slovene authorities had responded that they had adequate sources of funding and no longer needed the Trust.
1994-95: Dražena Gverić, Samra Jahić, Alem Selimović, Mediha Spahić, Mirko Trifunović, Sanja Andjus, Borislav Batas (all refugees)
An additional meeting was held on 16th July 1993 at which applications were received from 20 refugee students. The following were approved, again with no subject areas recorded: Sandra Grbavčic, Jelena Stojanović, Robert Komušanac, Nataša Marković, Igor Klikovac, Eduard Kuljanac, Nada Dedić, Dragan Reljić, Maja Popović, Sabrina Budalica, Miss Marinković, Radmila Vlatković, Adisa Glamočak
1993-94 In view of the large numbers of students from former Yugoslavia stranded in the UK, it was agreed that no new applications should be sought from the successor countries until the situation stabilised. Applications for support from the following refugee graduate students had been received: Aldijana Šišić, Jasmin Tahirović, Ljubica Kondžić, Vojkan Jovičić, Biljana Savić, Edina Habul, Biljana Damjanović, Selina Peročević, Ljubinka Jeftić, Ljiljana Djukić, Vesna Bostandžić.
The Minutes of the meeting do not record the students' subject areas.
At a meeting held on 3rd November 1993, the name of the Trust was registered with the Charity Commission as 'The British Scholarship Trust for Citizens of Former Yugoslavia'
1992-93: Tahir Mahmutefendić, Economics; Adnan Uzunović, Forestry; Jasna Petrović, Hydraulics; Miroslav Djurić, Veterinary Science; Demir Brdjanović, Hydraulics; Klara Stanić, Music; Nerma Prnjavorac. These students were refugees temporarily unable to return to their home countries.
The meeting held on 19th February 1992 was the last to be held at the Yugoslav Embassy, chaired by the Ambassador. It was resolved to consider the new situation arising from the changes in the state of the Federal Republic of Yugoslavia at a special meeting on 17th  July 1992. It was agreed that the former investments of the Serbian Minister's Fund and The British Scholarship Trust for Yugoslavs should merge as one charity: The British Scholarship Trust for Yugoslavs.
1992-93: Dejan Bogdanović, Mining; Darko Brodić, Electronics; Maja Jovičić, Cytology; Ljupko Kocoski, Veterinary Science; Igor Lakić, English; Predrag Milanović, Physics; Željko Mrčarica, Electronics; Aleksandar Pavić, Civil Engineering; Marina Vidić, Computing
1991-92: Miss N. Bajić, Medicine; Miss M. Filipović, Economics; Mrs A Hadžihalilović, Biology; Miss M. Ignova, Bio-Engineering; Miss N. Marušić, Therapy; Mr Z. Potpara, Electrical Engineering; Mr Z. Ristovski, Electrical Engineering; Mr M. Simić, Hydrology; Mr G. Stanković, Law; Miss I. Rajman, Pharmacology
1990-91: Mr B. Bosanac, Civil Engineering; Mr T. Kapetanović, Electrical Engineering; Miss Lj. Krstić, Design Computing; Mr M. Ledvij, Physics; Mr D. Milatović, Biochemistry; Mr K. Nikolić, Physics; Miss D. Petrović, Computing; Mr T. Šmuc, Nuclear Engineering; Miss M. Vujošević, Civil Engineering; Mr B. Vujović, Dentistry
1989-90: Nevenka Čučković, Economics; Vasilije Drečun, Computing; Nebojša Djuranović, Civil Engineering; Ljiljana Janković, Optics; Lidija Petruševska-Tozi, Chemistry; Rajmond Savrin, Medicine; Bratislav Stanković, Agriculture; Ranko Tadić, Agriculture
1988-89: Aida Efendić, Genetics; Višnja Josipović, English; Izudin Lelić, Electrical Engineering; Aleksandar Lešić, Medicine; Marinča Mikov, Road Safety; Mirjam Miharčić-Hladnik, Education; Stanislava Ovčak, Biology
1987-88: Slobodan Bandžo, Agricuture; Andrea Feldman, History; Ana Filipić, Therapy; Mladin Ivanović, Design Computing; Vesna Kesić, Medicine; Sanja Kolaček, Medicine; Biljana Gračevska, Pharmacy
1986-87: Šaban Buza, Computing; Ivona Ilić, English; Milko Jakšić, Physics; Roland Jurečić, Biology; Dušan Jurc, Mycology; Vida Kampus Trop, Marketing; Ranka Milanović, English Literature; Darka Podmenik, Sociology; Lidija Trpenoska, Civil Engineering
1985-86: Mr D. Andonov, Computing; Mr B. Baletić, Architecture; Miss M. Marn, Horticulture; Miss N. Turundija, Computing; Mr Z. Tešić, Engineering; Mr B. Bratanić, Medicine; Mr M. Mićunović, Electrical Engineering; Mr. M. Pješčić, Computing; Mr I. Zaharievski, Medicine
1984-85: Lindita Aliu, English; Olga Gorjackovski, Geology; Jadranka Kovačević, Economics; Blagoje Mitanovski, Economics; Marija Močnik-Bučar, Medicine; Milica Pejanović, Electrical Engineering; Zdenko Rengel, Biology; Zoran Stajčić, Medicine; Vesna Vukmanović, Economics
1983-84: Jelka Brecelj, Neurology; Rodoljub Etinski; Pavel Gantar, Social Science; Jelisaveta Milojević, English; Teuta Rizaj, English; Ljiljana Stankovska, English; Ivan Školjev, Computing
1982-83: Damjana Baskot, English; Čedomir Dimitrovski, Medicine; Alenka Malej, Marine Biology; Zoran Lazarov, Computing; Edita Tahiri, Telecommunications; Marko Žagar, Computing
1981-82: Djordje Mladenovski, Anthropology; Dušan Pavlović, Economics; Marko Polić, Psychology; Vesna Polovina, English; Biljana Skrbić, Chemical Engineering; Ilina Todorova-Cvejić, Psychology
1980-81: Mr B Vodošek, Neurology; Mr M Popović, Economics
1979-80: Izet Mehinagić, Mechanical Engineering; Ranko Milović, Mechanical Engineering; Biljana Stanojević, Biochemistry; Nikola Grahek, Philosophy
1978-79: Šahin Beriša, Electrical Engineering; Andreja Kojčanić, Medicine; Biljana Minčev-Sukarova, Physics; Blagica Mirkulovska, Metallurgy; Bogdan Rakić, English; Milena Stanojčić, Pharmacy
1977-78: Istok Klemenčić, Electronics; Iskra Džonova, Computing; Čedo Maksimović, Hydraulics; Vladislav Rajković, Computing; Mladen Popović, Drama
1976-77: Sanja Andrijašević, Economics; Vesna Grundić-Vedlin, Architecture; Pavle Kosorok, Medicine; Milutin Ostojić, Electrical Engineering; Zdravka Pejova, Librarianship; Mara Stanković, Linguistics; Aleksandar Sokorac, Physics; Isa Zymberi, Linguistics
1975-76: Marija Žekelj, Biochemistry; Dušan Kecman, Mechanical Engineering; Sonja Baum, Theatre Production; Darko Petrinjak, Music
1974-75: Branislav Borovinić, Architecture; Nehkat Dačić, Chemistry; Miroslav Jilek, Social Science; Bojana Klemenčić, Architecture; Dragiša Petrović, Chemical Engineering; Miroljub Radojković, Communications
1973-74: Branko Gumhalter, Physics; Snežana Dragović, English; Božidar Šišević, Economics; Petar Todorović, Physics; Drago Miličić, Design; Sonja Petrović, Economics; Virgilio Muskardin, Mathematics
1972-73: Mr V. Stojanović, Philosophy; Miss N. Rajčan, Agriculture; Miss S. Ćoseva, Chemistry; Miss J. Krleža, Psychology; Miss D. Mojšin, Social Science; Mr R. Malojčić, Chemistry
At a meeting on 24.02.1971, it was decided that in future only postgraduate students should be considered.
1971-72: Branko Bojović, Town Planning; Vesna Gaspari, English; Asim Kurjak, Gynaecology; Svetomir Ojdanić, Computing
1970-71: Ivan Janković, Law; Ivo Šoljan, English; Jasar Kubasi, English; Radomir Debanović, Economics
1969-70: Petar Pavin, Electrical Engineering; Mihail Mihailov, Electrical Engineering; Stevan Petrović, Agriculture; Jost Razinger, Ceramics; Jašinka Mehić, English; Milko Kevo, Mechanical Engineering; Zoran Radovanović, Medicine
1968-69: Jovan Serdarević, Biology; Asaf Djuraković, Physiology; Jefta Laković, Mechanical Engineering; Ivan Sošić, Statistics; Adnan Salihbegović, Electrical Egineering; Dubravka Lazić, English
1967-68: Marta Frajnd, English Literature; Darko Fischer, Electronic Engineering; Zoran Stefanović, Electrical Engineering; Goran Serdanević, Biology; Teodora Obradović, English
1966-67: Simo Jelača, Agriculture; Zlata Klokočar, Agriculture; Matej Mužina, English; Mirjana Ristović, Medicine;  Dimitrij Rupel, English
1965-66: Živan Filipi, English; Kemal Hanjalić, Mechanical Engineering; Andrej Paulin, Metallurgy; Mirjana Pilz, English; Danica Popović, Electrical Engineering; Dragomir Arsov, Electrical Engineering
1964-65: Slavoljub Marjanović, Electronics; Janez Skrk, Radiobiology; Milan Mlačnik, English; Gordana Kisić, English; Ljupka Razmova, English
1963-64: Teodora Milojković, Civil Engineering; Zoran Vidinić, Zoology; Bojan Bujić, Musicology; Zdravko Crnojević, Agriculture
1962-63: Mr N. Perović, Physics; Mr R. Bugarski, English; Mr M. Engesfeld, English; Miss V. Gasparović, Law; Mr D. Marković, Economics; Miss V. Potočnik, Economics
1961-62: Iskra Pavlović, English; Petar Vučković, English; Vesna Janković, Law; Leda Ćurić, English
1960-61: Miss Lj. Todorova, English; Mr M. Vučelić, Chemistry; Miss Lj. Ristić, English; Miss M. Žeželj, English; Miss A. Korošec, Piano
1959-60: Dr A. Skolovski, Medicine; Dr Kostadin Apostolov, Medicine; Gordana Todorović, English; Gabriela Arneri, English; Midhat Ridjanović, English.
1958-59: Dejan Savić, Drama; Damir Kalogjera, English; Andjelisa Todorović, English; Vera Vrtačnik, English; Dragutin Janjetović, English; Radmila Prtljaga, English; Maja Gersković, Chemistry
1957-58: Miss S. Mastilović, English; Miss G. Grba English; Miss N. Susnjar, English; Mr F. Slivnik, English; Mr R. Lorković, Violin; Miss S. Kos, History of Art
1956-57: Veselin Kostić, English Literature; Dragutin Stokić, Aeronautics; Rok Klopčić, Music; Vesna Grbin, English
NB The Trust was established after the First World War. 1956-57 is the first year for which full records are available. Initially, awards were for full-time, 3-year, undergraduate degrees or full-time, 1-3 years, postgraduate study.
From the beginning of this period, until the break-up of Yugoslavia, meetings were held at the Yugoslav Embassy in London, chaired by the Ambassador.